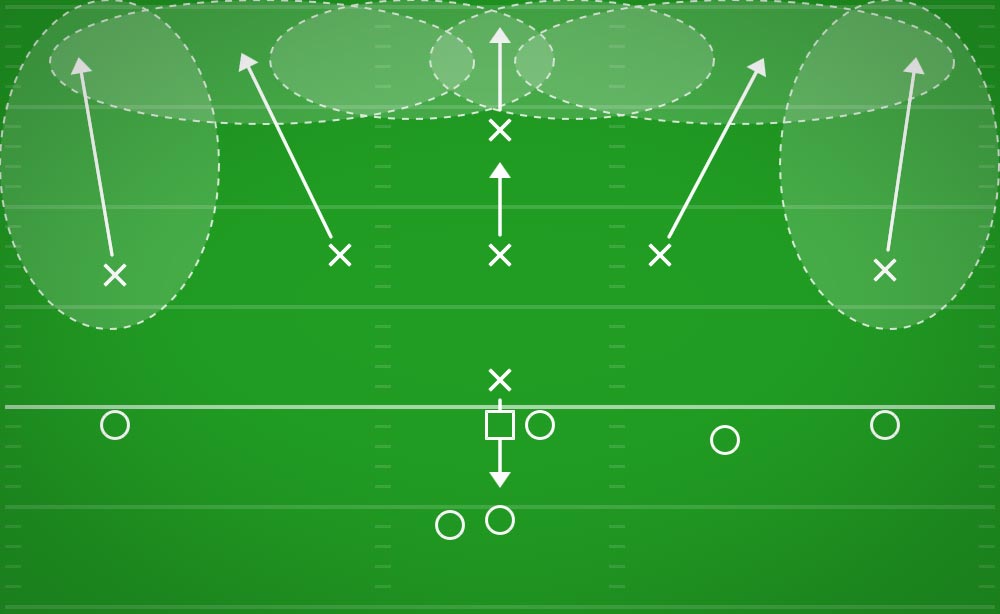 When you find yourself with a lead late in the game and the offense has a lot of field left before they get close to the end zone, it is time to pull back, in order to be less aggressive in your defensive approach. The Prevent defense is what allows you to prevent the offense from getting a quick score by sending all of your defenders back deep.
The number one rule about the Prevent defense is to keep the offense in front of you and prevent a single person from getting deeper than the defenders. You may allow the offense to have shorter plays underneath, but you will just need to rally to the player and stop them form advancing too far. The name of the game is running down the clock, so it is okay to let the offense pick up a few yards at a time if it comes at the price of time slipping away. Just don't let them get the big play that lets them get quickly back into the game.
While everyone needs to get as deep as they possibly can to keep the offense in front of them, the Cornerbacks have a unique responsibility on this play. The offense may try to throw the ball towards the sideline so that the receivers can catch the ball and quickly get out of bounds in order to stop the clock. Therefore, your Cornerbacks may prevent this by lining up closer to the line of scrimmage to defend against a quick outside throw, and then carry back deep with the receivers as they move deeper down the field.
In general, teach your team to stay deep, stay safe, keep the offense in front of them at all times, and do not, for any reason whatsoever, let anyone sneak behind the defensive secondary.